Other Blue News
Oceanovation Festival - 21-22 June 2023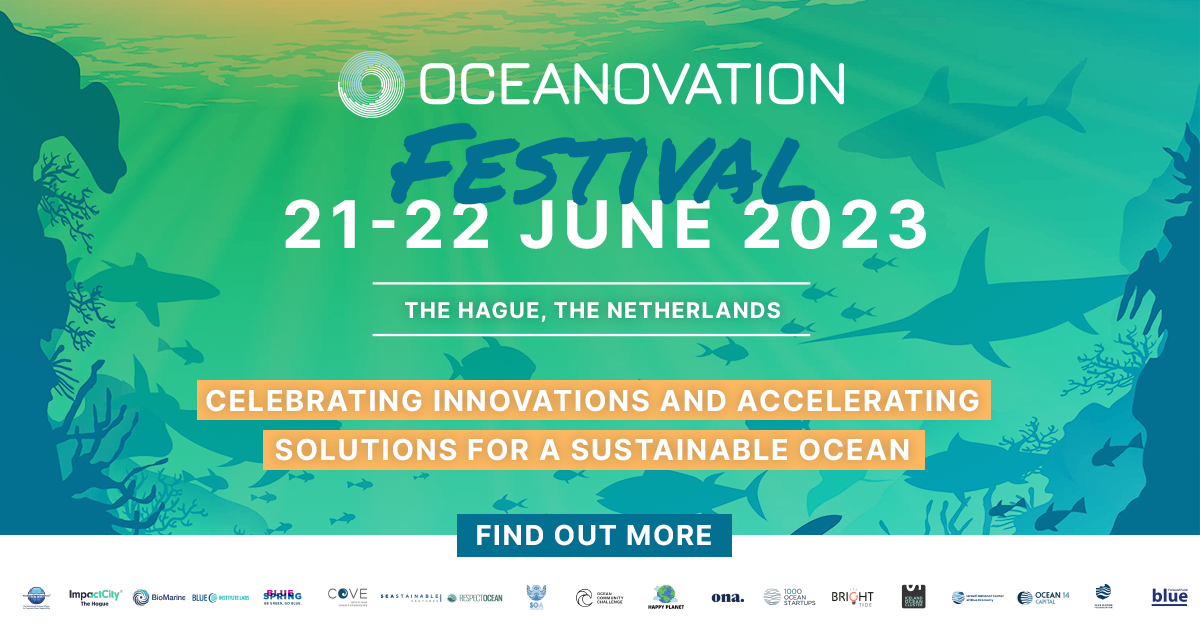 Innovation and technology are the cornerstones of a blue economy, and Europe is leading the way. A thriving Blue economy promises to bring innumerable benefits through the financing of projects and investments with a focus on marine innovation and circular economy solutions. This is why Blue Invest is a supporting partner of OCEANOVATION Festival taking place in The Hague on 21-22 June.
The Festival will bring together 350+ innovative founders, investors, corporates, and forward-thinking minds in the ocean space to identify, implement and scale the technologies we need to grow the blue economy in a sustainable way. As part of the Blue Invest network, you will be able to attend 2 days of workshops and engaging conversation with a 40% discount on the ticket. Take part in the different civities offered during the event such as a Founders program, dedicated Investor Program, Pitch on The Beach, Industry Workshops, and unlimited networking opportunities.
More information here
Protecting and Monitoring the Ocean - the Nordics

BlueInvest is partnering up with Ocean Autonomy Cluster for the seminar "Protecting and Monitoring the Ocean - the Nordics" taking place on 03 May in Clarion Brattøra and online.
Experts, innovators, and industry leaders will gather to discuss the current state and prospects of the blue economy in the Nordic region.
The session "Solutions looking for a problem - Entrepreneurs" is available for online participation. Register here.
The other parts of the event are by invitation only. Any questions can be addressed to Ocean Autonomy Cluster.
Programme and more information here.
Innovation Fund third small-scale call for projects
The third Innovation Fund small-scale call for projects was launched on 30 March 2023 with a budget of EUR 100 million for projects with a total capital cost between EUR 2.5 million and below EUR 7.5 million, it will be open for projects submissions until 19 September 2023, 17:00 Brussels time.
On 20 April, the European Climate, Infrastructure and Environment Executive Agency (CINEA) and the European Commission's DG Climate Action are organising an Info Day to present the call.
Registration and information here.