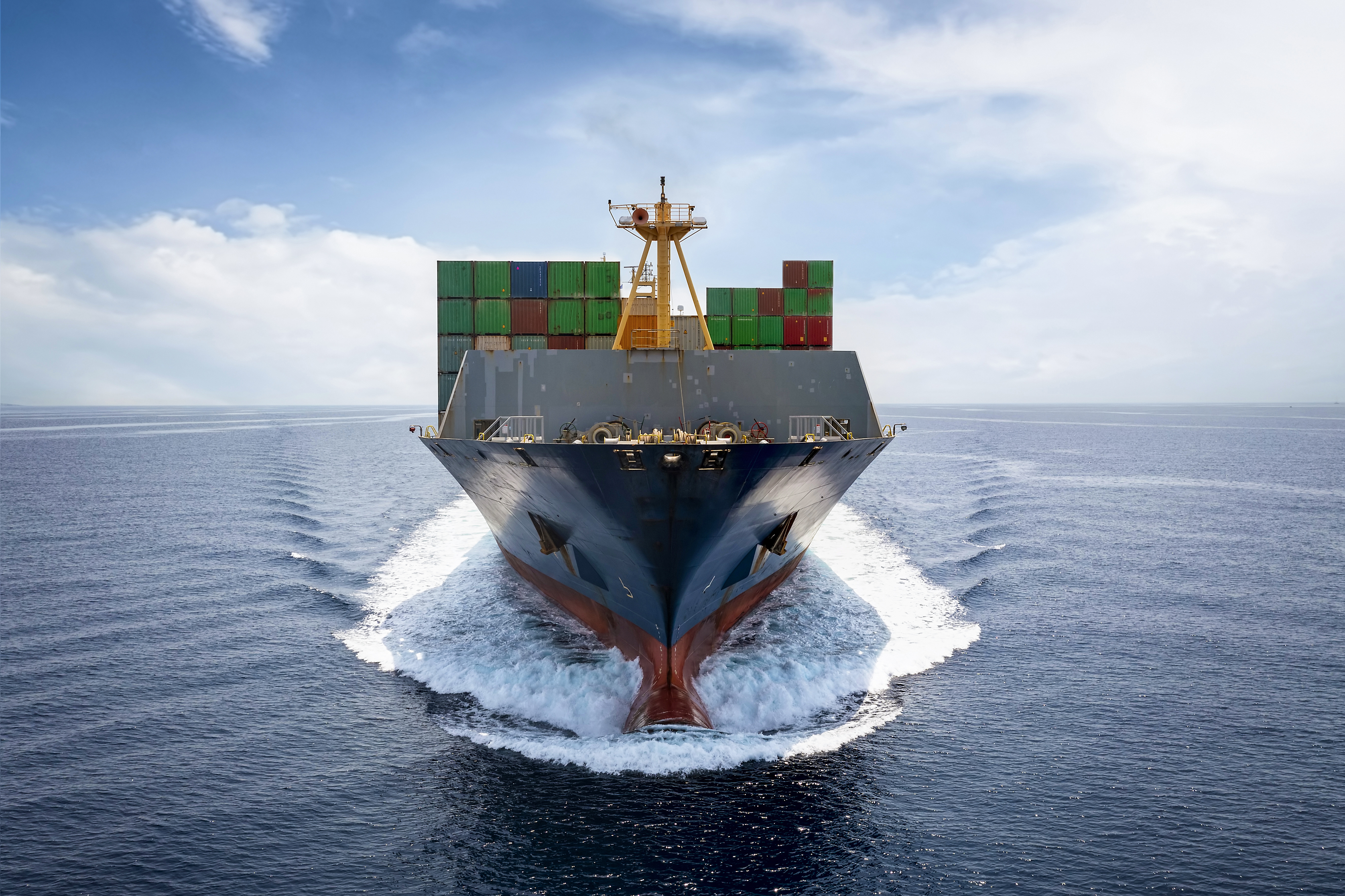 BlueInvest supports 13 Mari innovation for fuel efficiency
Success stories
The Bulgarian-based startup 13 Mari develops innovative drag reduction solutions for improved fuel efficiency and cleaner waters. The company received coaching through the EU BlueInvest Readiness Assistance Programme and was able to secure more than USD 500,000 in funding.
Maritime transport plays is an important part of the EU economy. At the same time, it is also a significant source of greenhouse gas emissions. At the EU level, the sector accounts for approximately 3 to 4% of the EU's total CO2 emissions. In 2019, this was over 144 million tonnes of CO2.
The commercial shipping industry needs to operate sustainably, support cleaner waters, and reduce fuel bills. In fact, fuel costs are the number one expense in the international shipping industry, representing an astounding 50-75% of the total ship operation costs.
13 Mari: addressing shipping decarbonisation and reducing fuel costs
To address these challenges, 13 Mari developed a simple, yet effective approach to improve fuel efficiency. They introduced a composite element that reduces "drag," the resistance faced by ships in water. By reducing drag, ships need less energy to move through water, resulting in lower fuel consumption and fewer CO2 emissions.
13 Mari's solution involves attaching 15-30 composite elements to the ship's hull, each providing a 10% faster water flow and 20% less drag locally. On average, major vessels, such as tankers and container carries, can reduce their drag by 3.7% by introducing the retrofits at the present stage. This can lead to fuel savings of at least 3.7% and an estimated potential annual elimination of 45,000,000 tonnes of CO2 emissions.
13 Mari's success
The company has continued work on product development to make it as risk-free as possible and actively raising funds. In December 2022, 13 Mari has won a USD 25,000 cheque at The Captain's Table in Hong Kong.
More recently, it acquired USD 500,000 from a USD 1,000,000 seed round. They are also collaborating with the Bulgarian Ship Hydrodynamics Centre for logistic optimisation and are currently in discussions with shipping companies Euronav (BE) and Fulmar (UK).. The goal is to carry out sea trials with top maritime companies by mid-2024.
BlueInvest in action
The company credits their evolution and success to the support received through the BlueInvest Readiness Assistance Programme, which has assisted the company in the most fragile stages of development.
The programme assigned them a coach, who was instrumental in untapping the development potential of 13 Mari's talent pool. The coach also helped the founders refine their pitching ideas to bring in potential investors.
Thanks to the successful cooperation with BlueInvest so far, 13 Mari is already looking forward to the future pitching opportunities offered by programme.
Background
BlueInvest Readiness Assistance is the EU's exclusive coaching programme for high potential EU start-ups and SMEs with innovative and sustainable products and solutions for the blue economy. Businesses and projects selected for Investment Readiness Assistance will receive coaching packages tailored specifically to their readiness levels and business objectives. The programme is impact-driven, with a clear focus on providing business support to help start-ups and SMEs build growth capacity and attract investment.
Interested? Apply now by registering to the BlueInvest Community. For any questions, you can reach out to lu-blueinvest@pwc.lu
More information on the project
Website
Social Media