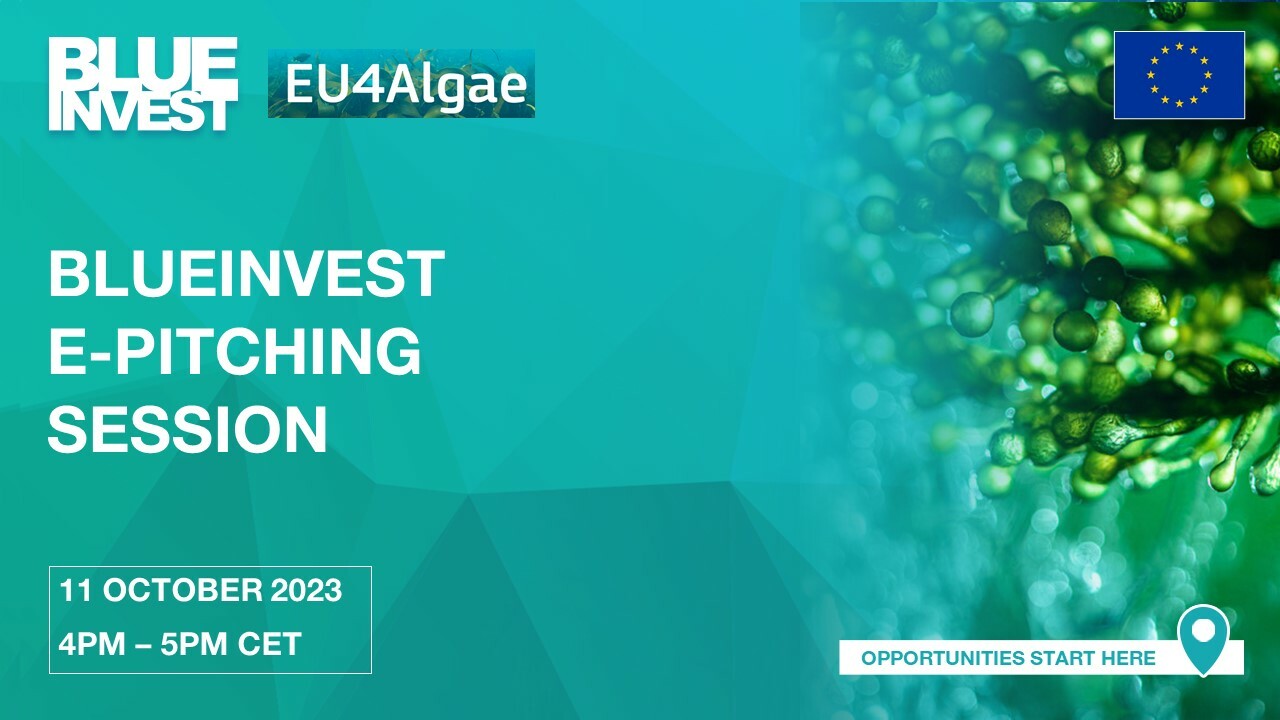 BlueInvest E-Pitching Session | Algae | 11 October 2023
Begin: 11/10/2023 4:00 pm | End: 11/10/2023 5:00 pm
Format: online
Location: Online
BlueInvest and EU4Algae are co-hosting an exclusive e-pitching session for 5 top projects in the algae sector. Save the date on Wednesday, October 11, 2023 at 4:00 PM CET.
This event is for investors and stakeholders only.
The 5 pitching companies:
Selection

Description

(IT)

Their solutions have two definitive streams that enable achievement of our full circular economy vision: 1) Establishing Macroalgae Farms for Carbon Capture and Ecosystem Revival; and 2) Innovative Bioproduct Development.

Baltic Environment (LV)

Baltic Environment is a partner in the LIFE project AlgaeService. As part of this project, the company was responsible for developing State-of-Art technologies to collect micro and macro algae from inland water bodies such as rivers and lakes.

(FI)

Origin by Ocean is a deep-technology biorefinery company. With their technology they can utilize any brown algae, enabling us to utilize those invasive brown algae species that have the most negative effect on the marine environment and those cultivated brown algae which provide the most positive ecosystem services.

Using an Innovative Seaweed Cultivation technology they are in process of developing a nearshore exposed Seaweed Farm as precursor to developing solutions to collocate Seaweed and offshore wind environment in preparation to move further offshore.

Necton - companhia portuguesa de culturas marinhas s.a

(PT)

Necton is the oldest company in Europe to produce and sell microalgae, serving the aquaculture and cosmetics sectors since 1997; recently acquired 100% of the shares of Allmicroalgae, another key player in the industry and one of the largest microalgae production units in Europe, thus expanding significatively the ability to grow and the market scope to the agro and food sectors.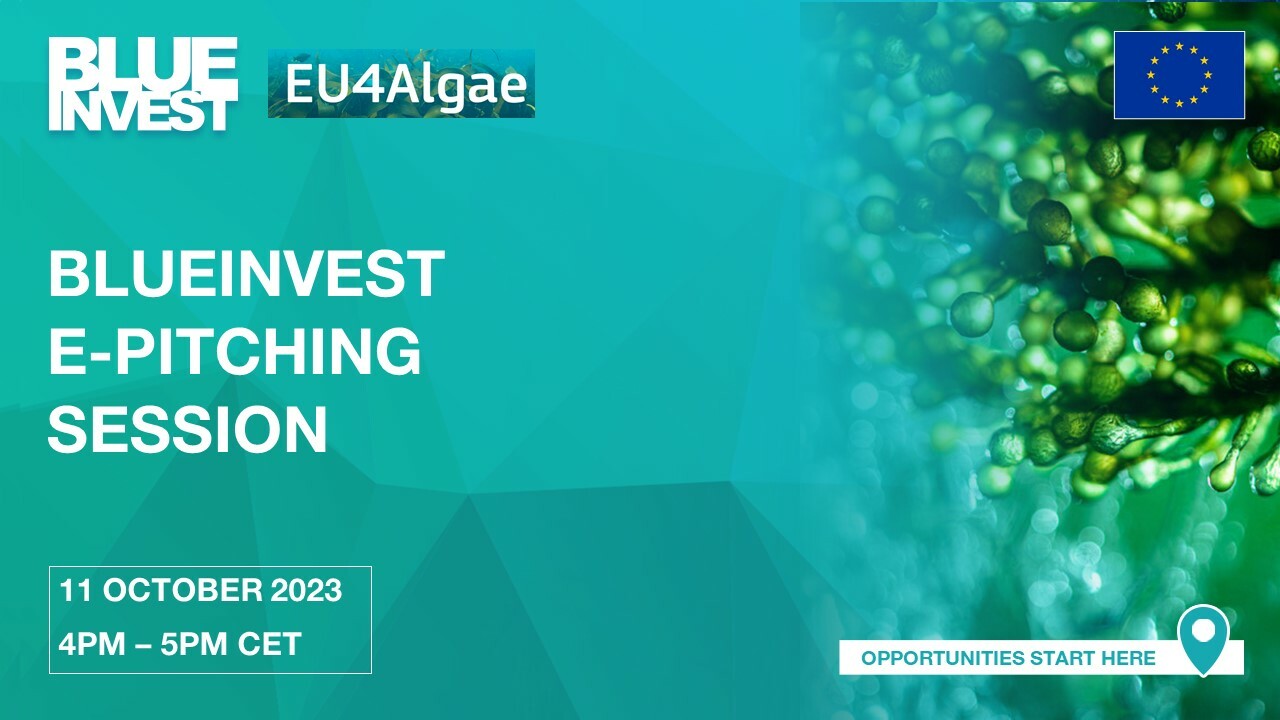 BlueInvest E-Pitching Session | Algae | 11 October 2023
11/10/2023
Marking: BlueInvest Event
Format: online
Location: Online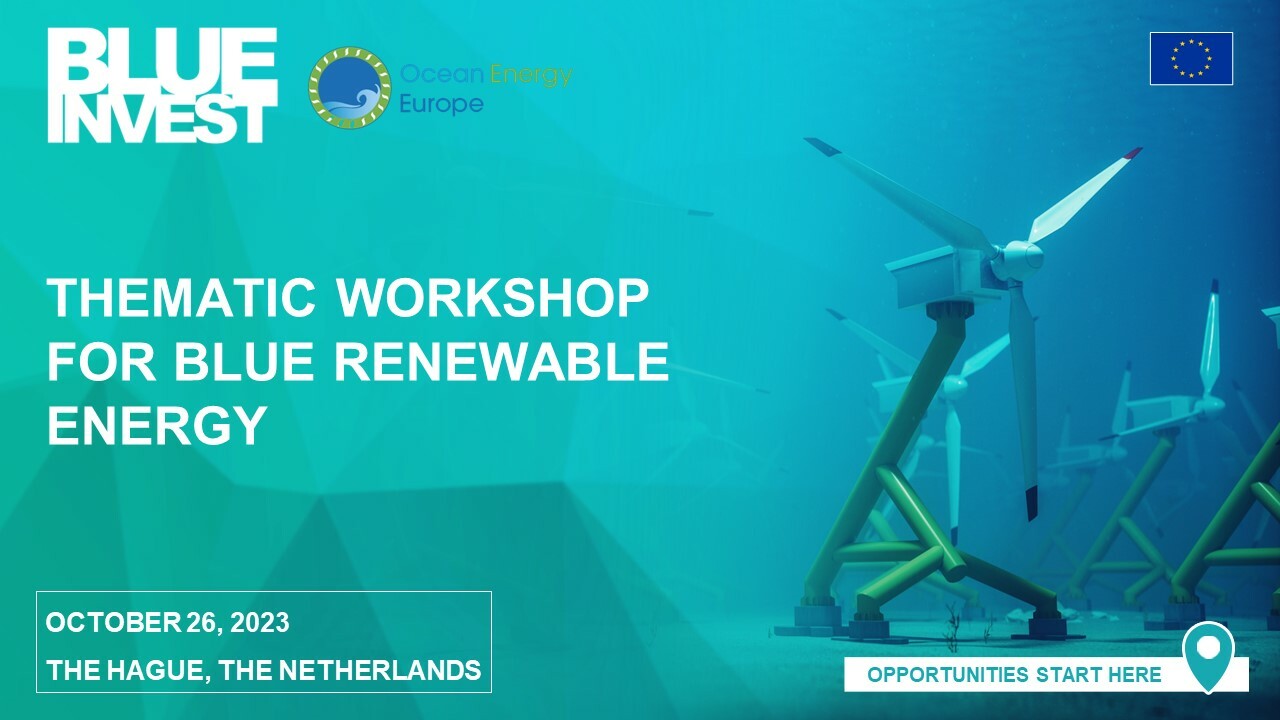 BlueInvest Thematic Workshop for Blue Renewable Energy
26/10/2023
Marking: BlueInvest Event
Format: onsite
Location: The Hague, Netherlands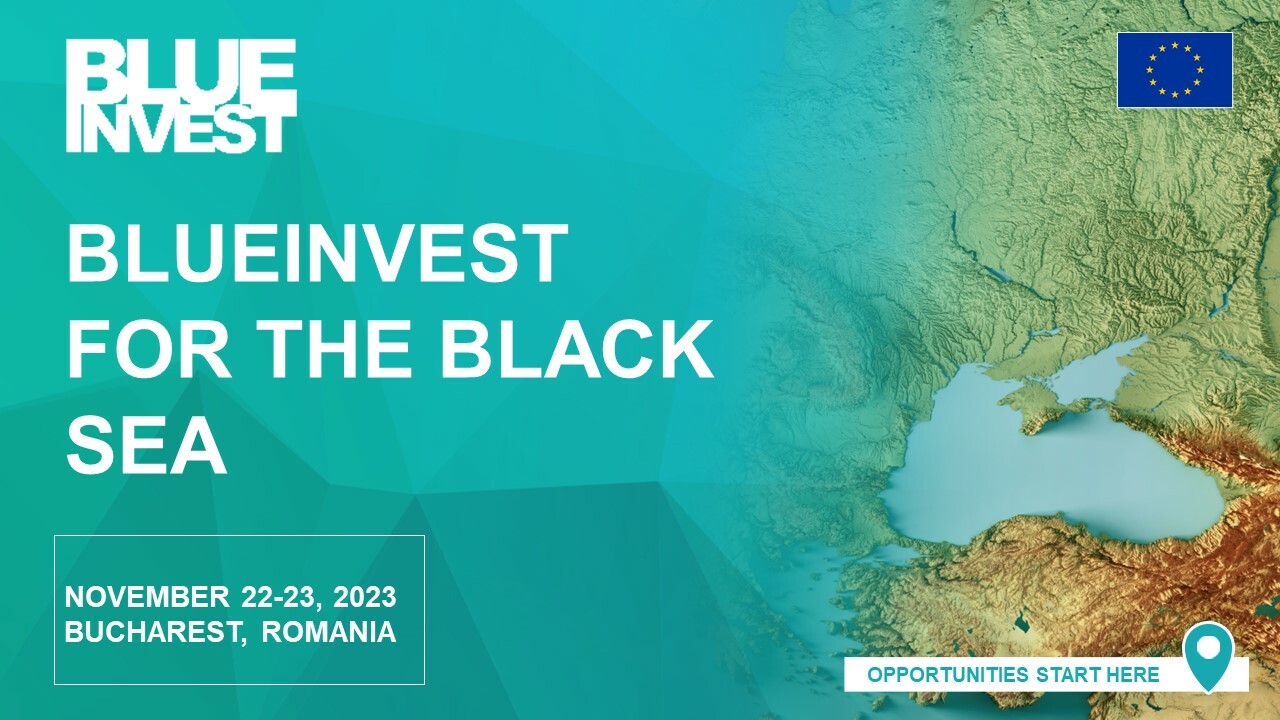 BlueInvest Thematic Workshop for the Black Sea
22/11 - 23/11/2023
Marking: BlueInvest Event
Format: onsite
Location: Bucharest, Romania