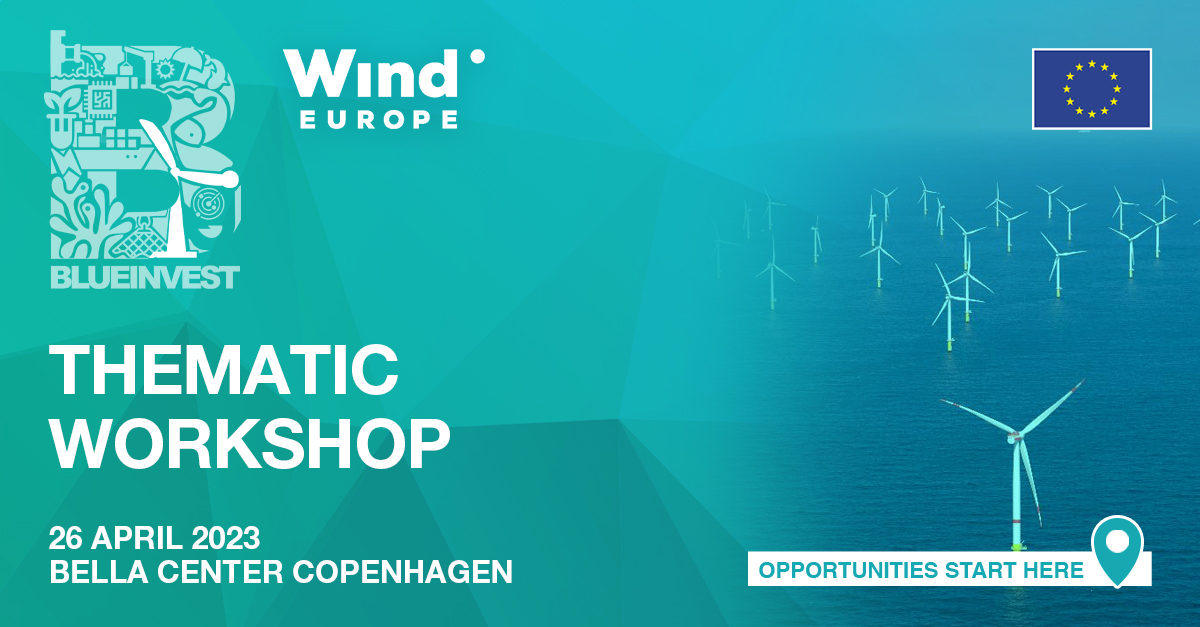 BlueInvest Thematic Workshop @WindEurope
Begin: 26/4/2023 10:45 am | End: 26/4/2023 2:00 pm
Format: hybrid
Location: Copenhagen, Denmark
BlueInvest is holding a thematic workshop focusing on offshore energy sector within the WindEurope 2023!
Entrepreneurs, corporates, investors, policymakers and stakeholders shall discuss the latest market and policy developments, innovations and investment opportunities in the offshore energy sector.
Indicative Agenda
Wednesday 26 April 2023
Time

Programme

10:45 – 11:00

Networking Coffee and Registration

11:00 – 11:10

Welcome from BlueInvest

Catherine Frideres, Senior Manager, BlueInvest

11:10 – 11:55

Panel Discussion: Investment Opportunities in the Offshore Energy Sector

Moderator: Catherine Frideres, Senior Manager, BlueInvest

Discussants:

- Xavier Guillou, Team Leader - Marine Renewable Energies and Maritime Spatial Planning, European Commission

- Rita Sousa, Partner, Faber Ocean / Climate Tech

- Simon Stark, Technology and Innovation Advisor, Dutch Marine Energy Center

- Adrian Griffiths, Business Development, Gazelle Wind Power

11:55 – 12:25

Technological Innovation in the Renewable Offshore Energy Sector

- Guillaume Ardoise, Business Development Manager, OCERGY

- Don Hoogendoorn, CTO & Founder, SolarDuck

- Alex Raventos, CEO and Co-founder, X1 Wind

12:25 – 13:00

Communicating Your Complex Energy Technology To Investors

Rune Kirt, CEO and Partner, KIRT X THOMSEN

13:00 – 14:00

Networking Lunch
Not a member of the Community Platform? Register here.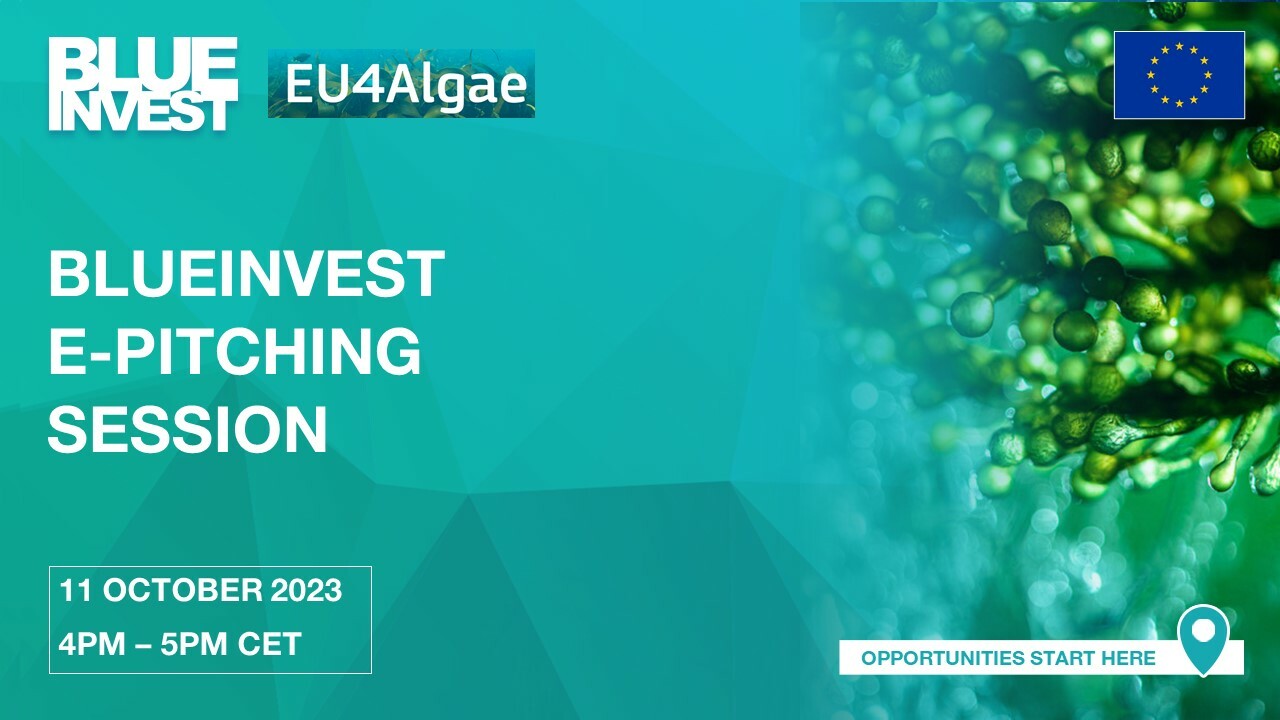 BlueInvest E-Pitching Session | Algae | 11 October 2023
11/10/2023
Marking: BlueInvest Event
Format: online
Location: Online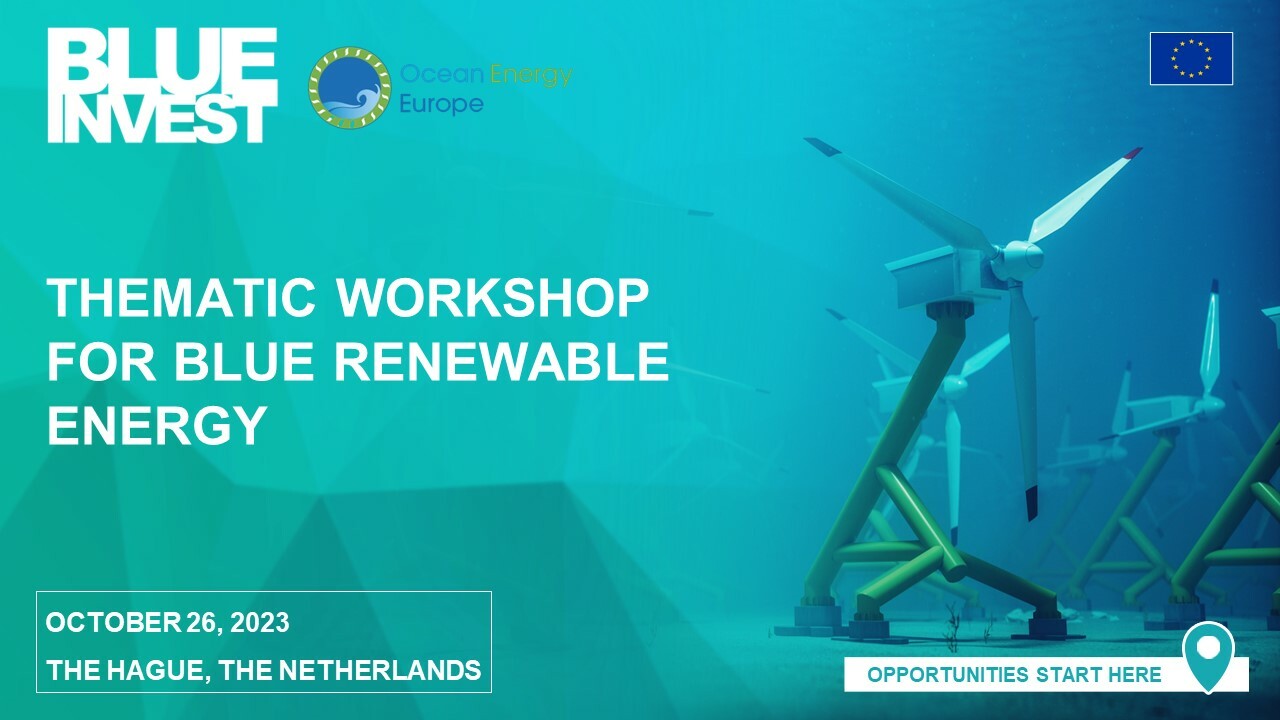 BlueInvest Thematic Workshop for Blue Renewable Energy
26/10/2023
Marking: BlueInvest Event
Format: onsite
Location: The Hague, Netherlands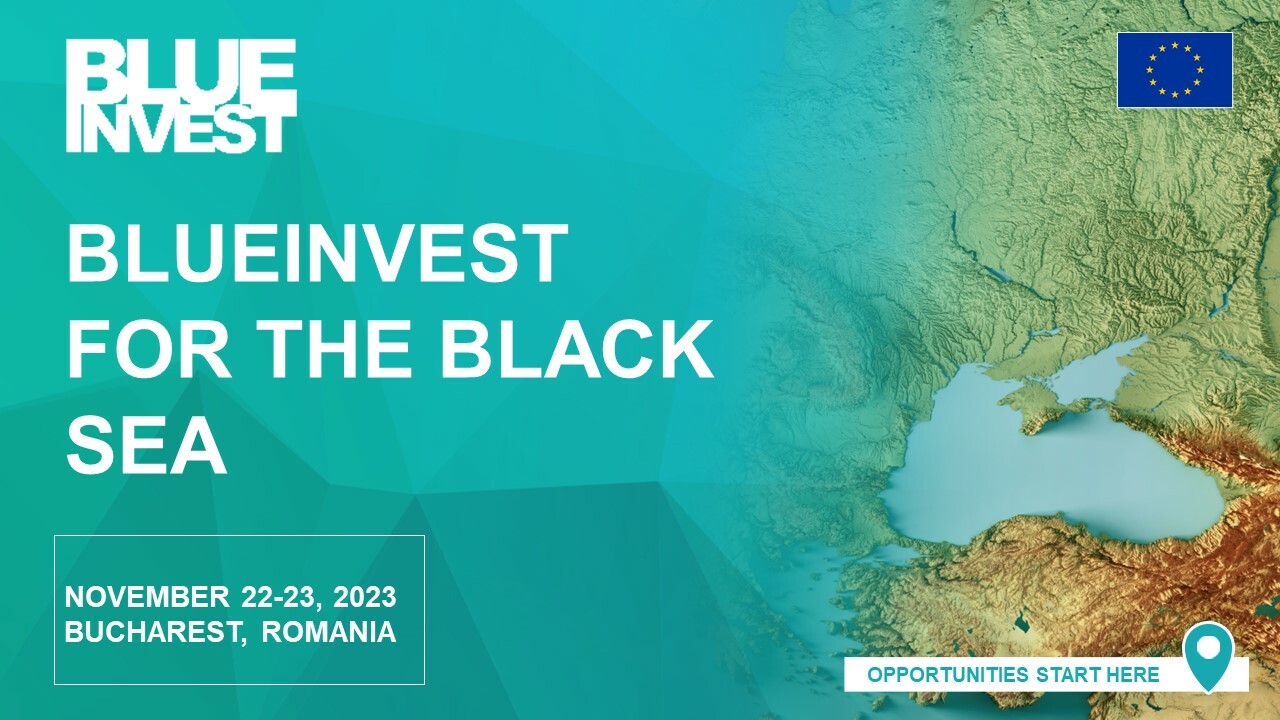 BlueInvest Thematic Workshop for the Black Sea
22/11 - 23/11/2023
Marking: BlueInvest Event
Format: onsite
Location: Bucharest, Romania